Precautions for operation of truck mounted boom pump-pumping and maintenance safety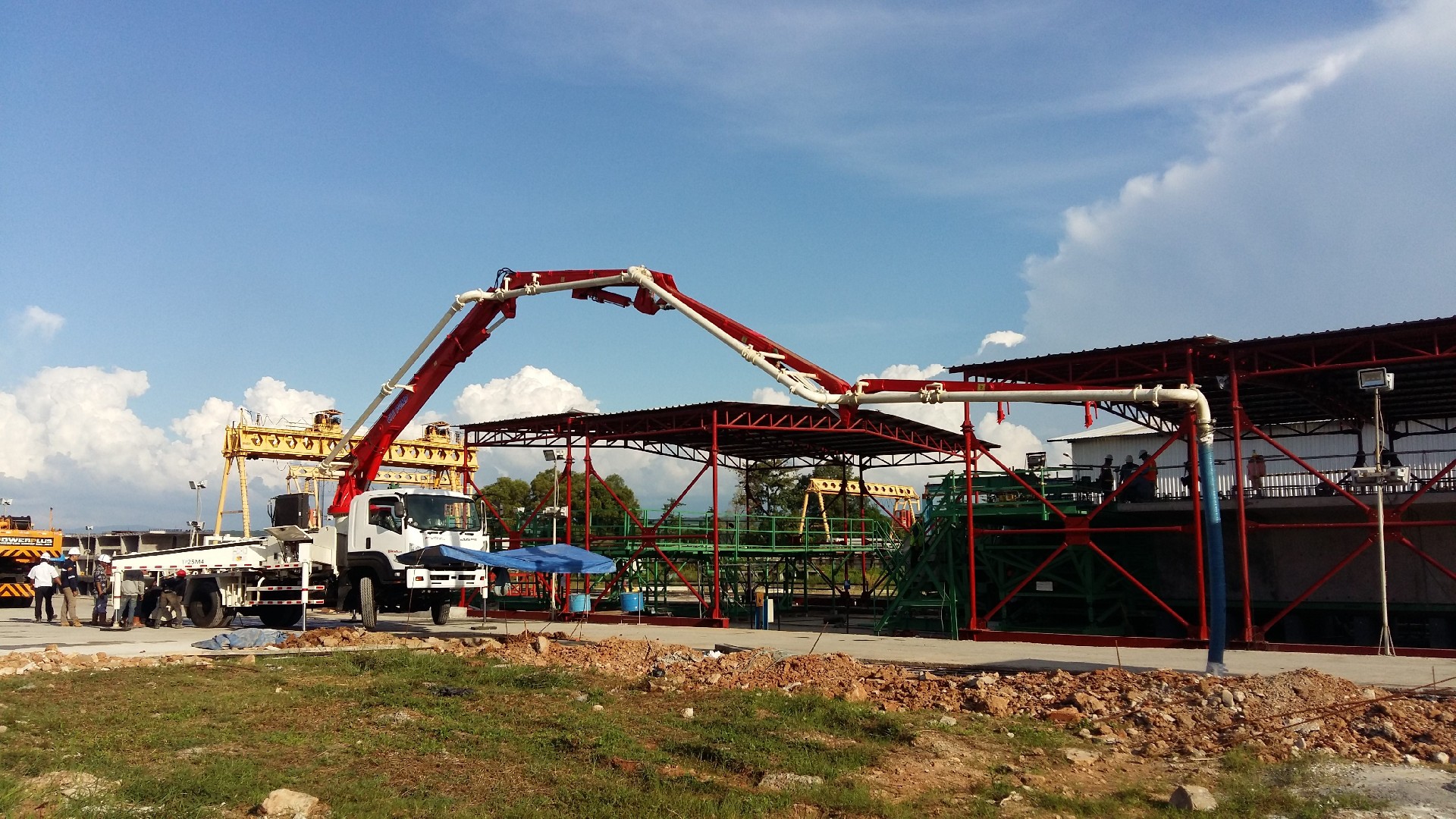 1.When the pump truck is running,do not open the hopper screen,water tank cover and other safety protection facilities,and do not put your hands into the hopper,the water tank or grab other moving parts with your hands.
2.When pumping,it is necessary to ensure that the concrete in the hopper is above the position of the mixing shaft to prevent concrete spraying due to inhalation of gas.
3.When the pipe is blocked,the pressure in the pipe must be released by the reverse pump first,and then the concrete pump pipe can be disassembled.
4.Maintenance and repair work can only be carried out when the pump truck is placed on a stable ground and it is ensured that there will be no accidental movement.
5.Before maintenance and repair work,please ensure that the boom is folded or supported reliably,the engine is turned off and the outriggers are stable
6.Before maintenance,please stop the machine and release the pressure of the accumulator.
7.It is forbidden to open the hydraulic lock of the boom without fixing the corresponding boom,otherwise there is a danger of the boom falling and hurting people.