Mobile hydraulic distribution machine installation steps
When the mobile hydraulic distribution machine is transported to the project site, there are two structures (mobile hydraulic distribution machine and counterweight frame).
installation steps: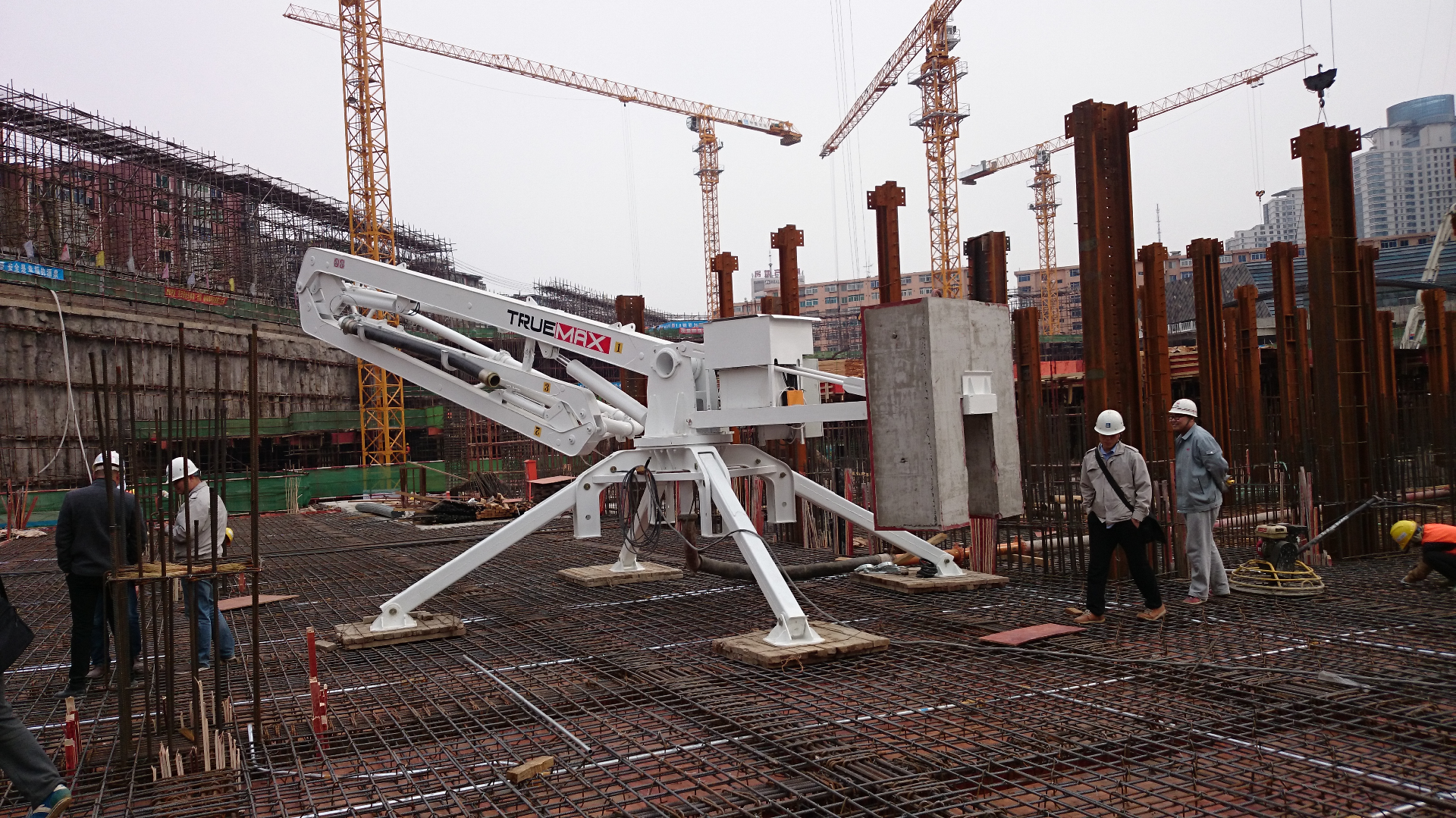 1. Fill the counterweight frame with concrete and wait for it to solidify.
2. The lifting device of the tower crane must meet the requirements.
3. When the mobile hydraulic distribution machine is placed at the designated position, place a wooden or iron plate where the outriggers are in contact with the ground (the larger the area of the backing plate, the greater the force).
4. When laying out concrete delivery pipes, consideration should be given to the convenience of moving, splitting and fixing.
5. After the pouring of each layer is completed, use the tower crane to lift the whole machine and counterweight in batches.
Note: When the tower crane is hoisting the mobile hydraulic distribution machine, construction personnel are prohibited from working below. There are also relevant requirements in the tower crane safety manual. Please strictly implement the requirements in the manual.