Treuamx is a professional manufacturer of concrete machinery integrating production and R&D. It specializes in the production of concrete batching plants. The factory supplies them from stock. Welcome to call us for negotiation. Reliable quality, favorable price, excellent after-sales service, trustworthy.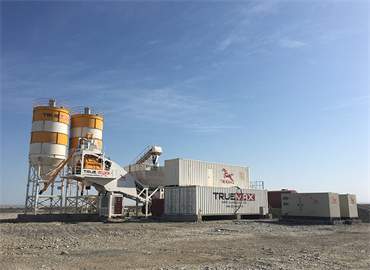 Our concrete batching plant has the characteristics of excellent performance, accurate measurement, stability, high reliability, convenient maintenance, and environmental protection.
Concrete batching plant is mainly composed of 5 major systems including mixing host, material weighing system, material conveying system, material storage system and control system, and other auxiliary facilities.
The concrete batching plant has good stirring performance, and the equipment adopts a spiral twin-horizontal shaft forced host to stir evenly and efficiently. The mixed concrete batching plant has a good environmental protection function, and the powdery material is controlled in a fully closed system during the operation of the machine.