The mobile mixing plant is a concrete mixing equipment specially designed by Treuamx for customers who need frequent transitions or mobile construction. The equipment is flexible and can be towed and transported. It is a high-quality choice for construction customers.
Type A mobile mixing plant Model: CBP60A1, CBP180MA1
Type B mobile mixing plant Model: CBP25MB1, CBP35MB1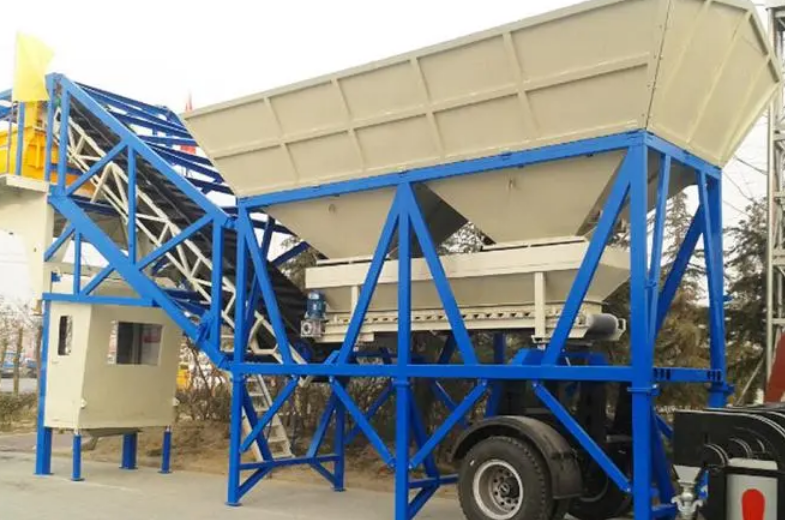 Click to find out more:mobile concrete batching plant
As a mobile commercial mixing station, it is used by more users and has the following advantages:
(1) Easy to transport;
(2) Easy installation and disassembly, good transport and transfer performance;
(3) The mixing plant has less installation requirements and can be used on flat ground;
(4) It has a wide range of uses and can be used in areas with relatively poor conditions and in rural construction;
(5) The cost is lower.