Established in 2003, Truemax is a construction machinery supplier integrating R&D, design, manufacturing and marketing. The company is headquartered in Hangzhou and has multiple production bases covering an area of more than 100,000 square meters.
The concrete placing boom is the terminal equipment for pumping concrete, and its function is to transport the pumped concrete to the formwork of the component to be poured through the pipeline.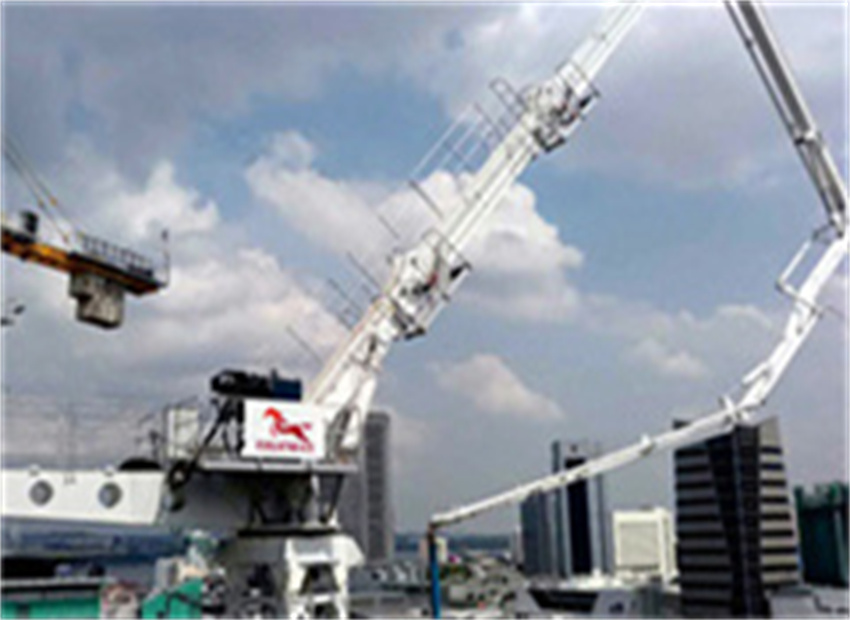 Click to find out more:concrete placing boom
According to different pouring environments, the requirements for concrete placing booms are also different. We have successively designed vehicle-mounted concrete placing booms, ship-mounted concrete placing booms, elevator shaft concrete placing booms, column-type concrete placing booms, and tower-type concrete placing booms. boom.
The scope of application of spider concrete placing boom: various construction projects such as roads and bridges, expressways, airports, national highways, urban roads, and residential areas.
Treuamx adopts a fully automatic hydraulic system, the product has high technical content, strong usability, and the quality is in the forefront of the same industry, enjoying a good reputation among customers.
We have a professional after-sales service center. For new customers, we will send engineers to 2-4 construction sites for training and full tracking services to ensure that customers are proficient in operation. In addition, our company will also regularly return visits to old customers and provide equipment inspection services.